Everyone has at least one, or multiple, relationship deal breakers. But how about from the guy's perspective, and for the guys who are actually invested in finding and being in a committed relationship?
I'm talking about the guys who are visualizing possibly marriage, or a future with someone special. I think these relationship deal breakers might be a little hard to swallow at first, since no one is perfect, and maybe you don't fit every single bullet point. But if you're aiming to improve for yourself, that's really all that matters.
Now being married, I realize what it was I needed to change in order for the right one to come along, and what sent me away in heartache years ago. Here I'm shedding a little bit of harsh light on 8 relationship deal breakers for readily committed men.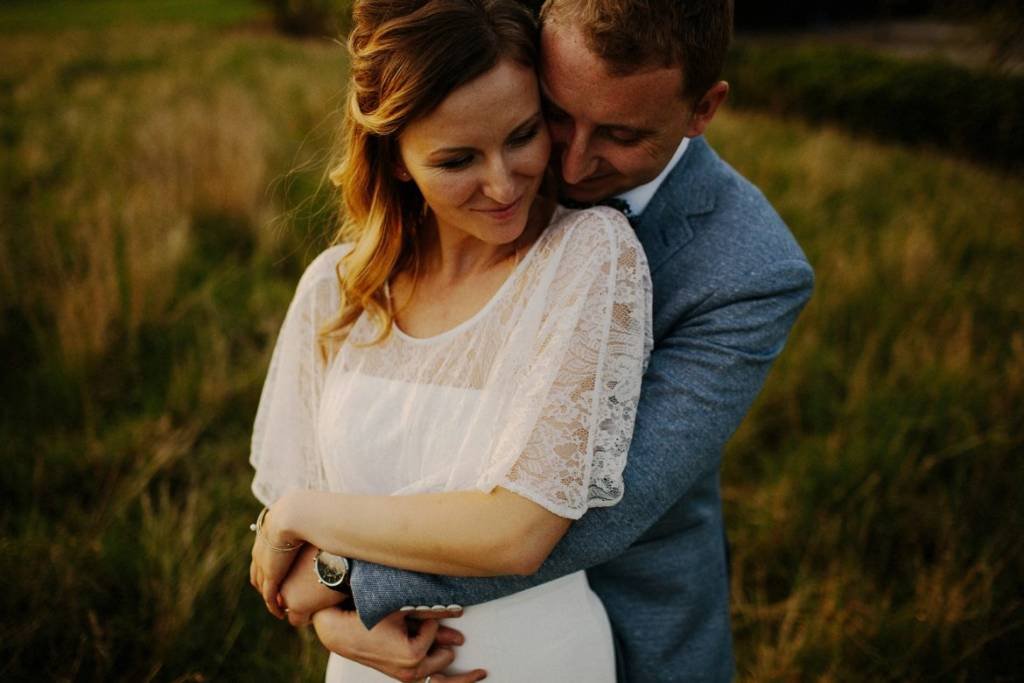 8 Relationship Deal Breakers For Guys Ready For Commitment
---
Have your shit together, or at least in the right direction
If you don't at least have a steady job, then you should be working your way to one. Whether that be in school, or in an internship. A man looking for commitment is turned away from any woman who isn't already committed to taking care of herself. That may mean a steady, full time income, going to school, or simply able to make practical life choices (such as with money). Guys like a woman with motivation, goals, and who are perfectly capable in life without them in the first place.
A man doesn't expect you to have a play-by-play of the next 5 years planned out. But not having any debt or paying it off successfully, being motivated towards where you want to go in life, and having set goals for yourself is a really good start.
Let the party phase mostly be a thing in the past
Ladies, please, we all know you just want to have fun. But the every weekend thing at your favorite club or bar with your sorority sisters has got to come to an end. Notice in the title I said 'mostly'. If you're not looking for a long term commitment, then by all means ignore this subject and blog post entirely, for that matter.
I'm not saying the occasional party or night out needs to fizzle. But a committed man does not want to learn that you get belligerent drunk, or post up at the club with your girlfriends every weekend or multiple nights a week.
And if you happen to find that person who likes to have a good time as much as you in that way – GREAT for you. But as life's struggles arise, there's bound to be one person of the two to dwindle on the party lifestyle at some point. 
What happens in high school/college, stays there forever
I'm talking drama. No matter how old you are, there will and is going to be some of it in your life – guaranteed. But the old stuff from high school or college – the [your roommate Becky slept with your barely there boyfriend on and off for years] thing you can't let go of – leave it behind.
It's time to move on from the drama that shouldn't dictate your life. It happened back then for a reason, now the years forward and the next guy shouldn't have to pay for it.
Any guy, matter of fact, doesn't want to be caught up in the middle of stress from your past. If it doesn't clue him in on the kind of person you are to hold onto your past grudges, he will quickly find out. Needless to say a committed man doesn't have the time or energy to be meddling with you in your drama.
You better be rid of any cling-ons
If you're still talking to that ex that keeps calling or texting, you need to make two choices: finish what isn't over, or completely end things.
Even if you have multiple guys that are interested who you keep on the back burner, you need to flush those out. For 'dating', that may be fine to have. But the guy who is looking for a committed relationship doesn't want to find out you have three side hustles in your back pocket.
If you're truly ready for a committed relationship, it's about choosing one person, getting to know them fully as a person. And doing so without keeping ends open for others until you know this one is not for you.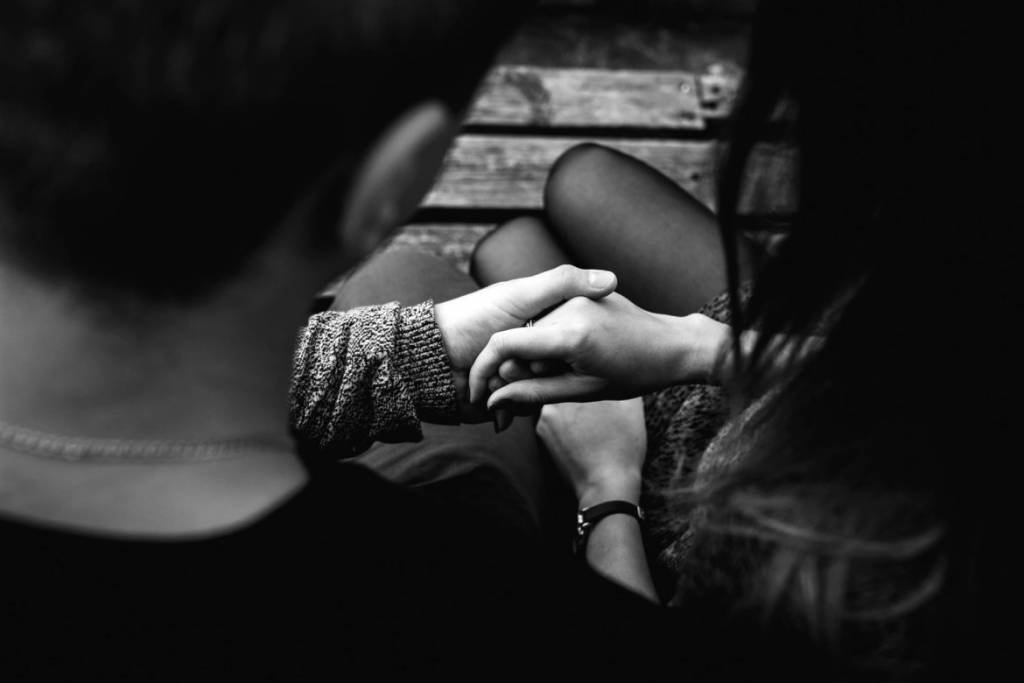 Get your act right
If you've been in trouble – whether with your job, or the law – it's time you start evaluating your choices and actions. It's not always a positive note for guys to know you've done jail time for a D.U.I, or have been fired from three jobs due to your short fused temper. Those are all red flags.
And if you tend to keep those things from the person you're dating (because you know those are negative attributes to have), then you're already starting off the relationship rocky. You're better off coming clean in hopes someone sees that you are willing to change and work hard on getting your act in the right place for a relationship.
Stop comparing other relationships
This is such a pet peeve to guys. Don't bring up things your ex did better, or what your best friend's boyfriend does for her in their relationship. Guys get it – you have expectations, and you've probably been hurt by previous relationships.
But guess what? How does comparing relationships give a guy any idea they even have a shot at making you happy?  If you're already going into it with this negative attitude of men over one guy, what does that actually say about you to him?
Don't give up your entire being for him
Stop thinking you have to give up your normal routine for a guy. If you have a routine, but break it for him all the time – subliminally he will be turned off. He may not tell you, or he will if he's a decent guy. But most likely he will just push away, and that's a hint without actually telling you, 'Hey, get a life, I need my space too'.
Every once in a while he will be flattered that you took off a half day from work to spend the afternoon together, but if you do that a lot – it speaks too much of that you are willing to give up anything at the drop of a dime, and guys prefer you have your own life.
You also don't need to spend every waking minute together, or in constant contact, either. There's a reason you both have separate lives. So that when you are together, you both can be each others' escape. If you're together or in contact
all.the.time
with nothing to talk about, then what else is there left in the relationship besides physical? And
everyone and their mother
should know that's the worst thing a relationship should solely depend on.
So give a little distance; try going the extra mile by not texting the entire day, or few days, and watch the romance spark the next time you're together because you missed one another and have so much to catch up on. Space in a relationship doesn't mean 'we're disconnected if we're not in contact all the time', or 'if he isn't in contact with me, he could be wanting to contact someone else'. Stop thinking that way – remember the saying goes, 'distance only makes the heart grow fonder'. Well, it does, if he's really, truly into you.
Too high of expectations, too soon
I don't mean the expectation that he should have a job, a car to be able to court you, a place of his own, emotionally stable, etc. Those are all great expectations to have when dating, but far too many women have a timeline expectation that is way too early in the game.
The timeline of when things should be moving forward in the relationship, how specific events (engagement, marriage, babies, etc.) should happen and when, and in the end expecting the man to understand those expectations.
I know someone who had a really hard time, even in college, with dating. She spoke her mind – clearly too much. At one point, she explicitly told her now ex-boyfriend how she wanted to be proposed (down to every minute detail), when she expected it to happen (from the date, to the time of day), what kind of ring she expected, and that if he didn't make 'X' amount of money by the time he proposed, she would say no.
This was over the a dating span of 8 months, and for the love of all things good and holy – if you want a meaningful relationship based on knowing each other and building that forever kind of love – please, don't go this far. If you want to scare away a man from ever wanting to get serious about a relationship, then this will do the trick.
---
Again, everyone has relationship deal breakers. Some of the most common are the deal breakers people have a hard enough time grasping themselves, even though they're actually justifiable. If you know you are in this list of relationship deal breakers, ask yourself if it could be the reason for having a difficult time in the dating scene, or if it is a reason for relationships to fail. There's always room for improvement or change on all our parts, even though there are far too many out there who will change for no one, no matter what it brings them in life.
Share, pin, tweet and pass it on! Feel free to leave feedback in the comments!