Studies show that having high standards in relationships have a more
positive affect
in relationship satisfaction, and in marriage. It's not to say that having too high of standards can come across as a turn off, or pose as a threat to the SO who can't deliver. But not setting the bar at all means you sell yourself short of what you deserve.
So let's not get the two confused. High maintenance is not the same as high standards. The difference is in your expectations – one is more demanding (high maintenance) and the other is passive (high standards). Take these two circumstances for example:
You demand a man to give up his time, and spend his energy on making you happy (High maintenance)
You want a man to give up his time, and spend his energy on making you happy (High standards)
While there might not be that much of a difference in the two – there clearly is.  To be high maintenance means you have a set of superficial demands or expectations to be met – without ever measuring up from within. These are some common high maintenance traits floating around the grapevine:
money being the sole dictator of your own happiness
you're extremely sensitive to setbacks, feedback or constructive criticism
you always hold yourself superior to other women
having no empathy for anyone and having a difficult time saying "I'm sorry"
you constantly victimize yourself
you're negative or complain with just about everything
when your expectations are met, you then tend to expect beyond them
you act on being the center of your own universe (selfishly getting your way or using others)
having trouble admitting you're in the wrong or easily hold grudges against others
your parents being too much of an influence over your life and relationships (moreover you still act like a child rather than an adult)
life in itself revolves around your appearance
when you're overly needy or clingy
your own integrity, values, morals and respect for others do not meet or exceed your expectations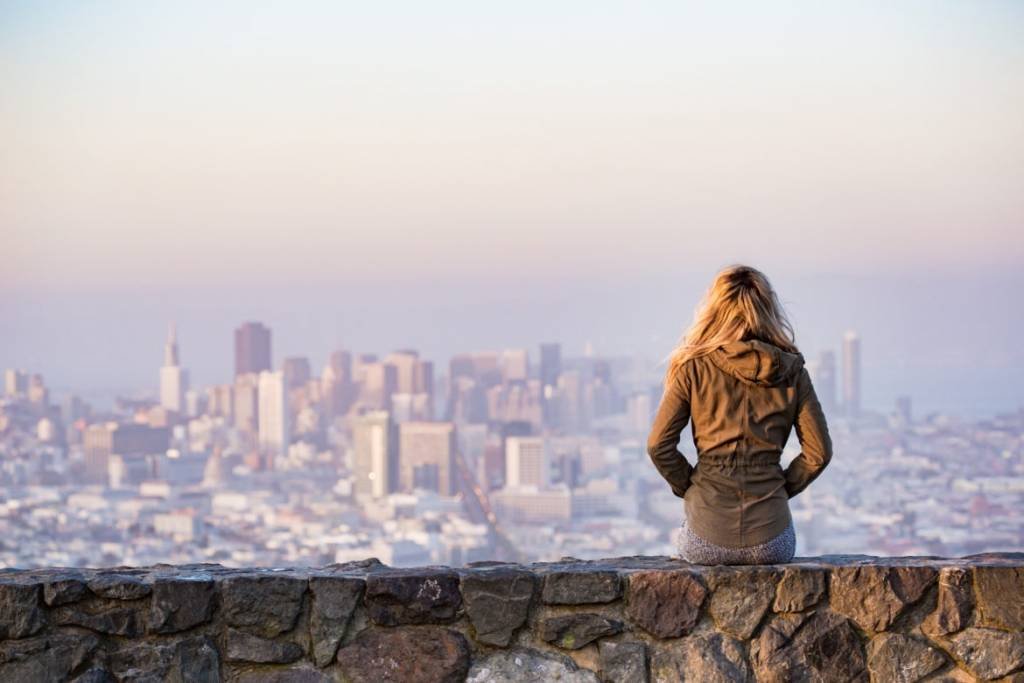 ---
I'm Not High Maintenance – I Have High Standards In Relationships
The problem is that many men have a hard time differentiating the two, and will usually always fall to using high maintenance as the reason for withdrawing from a relationship. Either way, to them, it's a jumbled up way of saying, "I can't meet your high demands…"
There's a clear difference in "high demands" when we are talking about honesty, loyalty and respect versus financial dependence. High standards go hand-in-hand with expectations in a long-term relationship.
I was told once in my life that I was high maintenance. I was nineteen then. The reason:
I broke off having a second date with a guy after finding out he didn't have a car.
Is it fair to say that's a harsh expectation of me to have? To some, sure, but not to me. It's not like I live in New York City. I was not about to act like the chivalrous one in the relationship, picking up my date to and fro each time. Hell to the no. Point being why I broke it off after the first date.
What I should have done was not go on that first date at all – knowing he had no job, smoked and was barely making it through Art school. This is where lowering my standards initially, or 'giving him the benefit of the doubt', got me. And he was already at 3 strikes from the start.
I knew what I wanted and required, and he wasn't going to be able to keep up. No offense to him.
Thereafter, through college, I was then named frequent times as the "intimidater". From that, I tested the 'lowering my standards' possibility once again, to then finding out that a guy I was seeing was dating me on the side of his long-term girlfriend.
I said screw it. I went back to my original ways, and realized that by holding strict to my standards I was gaining my own voice – a voice that was clearly being heard. Know the common denominator of those that said I was intimidating?  They were those who did poorly in school, got fired from jobs left and right, didn't have their ducks in a row (or weren't even at least trying), couldn't grasp or hold onto relationships, cheated, lied and took advantage of their SO in their relationships.
You're damn right I was intimidating to them.
They knew they could never meet my expectations, or for lack of better words – play me like a fiddle. 
So it was college, many first dates, and short-lived relationships that helped me solidify having high standards in relationships.

---
I'm Not High Maintenance – I Have High Standards In Relationships
I learned to love myself first
We hear this all the time, but do we really listen? Back then, yeah sure, I loved myself and who I was. But I don't think I was actually loyal to self-respect. When I was happy, it was that I must be doing something right in life at that moment, but it was often short-lived. When I failed, I felt and thought of myself a failure as a whole. When I was mad, or grieving, I often pointed blame to myself and questioned my existence in order to justify my emotions.
How we treat others is a reflection on how we treat ourselves. Many give, give, give to others – without ever giving to themselves. Realizing that I am my own person, who isn't perfect, makes mistakes, has feelings and opinions –  I needed to start treating me like one with the same love I yearned to give someone else.
I didn't settle unrealistically
Everyone talks about the "lists", the well thought out on-going bullet points of our ideal characteristics in a mate. Many repeal those lists, or find them useless as far as finding successful relationships. I say keep the list – it's there and was created for a reason.
I even had a list:
Brown hair
Tan skin
Taller than me
Well established or readily established (meaning, going to school or working)
Respectful
Humorous
Fun
Loyal
(and so on)
What is so painful and unrealistic about that list? Nothing. It's my ideal perception of what I am attracted to. Can I help that? Maybe. Do I want to? Probably not. But I remained very open, yet without settling unrealistically to my preferred list.
Did I turn away someone who wasn't brunette, though I was still attracted to? No.
Did this mean I was totally open to dating someone who didn't have a job, or was lazy in finding a job? No.
Did this mean I should lay off and give the guy who cheated in his last two relationships a chance? Hell no.
Did this mean when I say 'established' that I wanted someone making 6-figures in income in order to support me? No.
Did this list make me out to be slashing half the world's male population of possible dating prospects? It didn't matter – I wasn't going to lower myself of what I deserved.
I stuck with my intuition and gut the first time around
If I felt something was off, I noted it, I approached it and I dealt with it head on. I didn't sit back and watch it unfold, or wait to see if something would change or improve. And I sure as hell didn't go back to the same wrong thing twice. It's like taking a bite out of a bad apple, then taking another in hopes it will be better the second time around.
My time was valuable, and wasn't something to be wasted. I saved myself a lot of time for moving on, learning and further evaluating my standpoint as to what I expected in my relationships.
I understood my worth and deserving
I knew that I had a lot to offer someone – a lot of respect, love, trust and companionship to give. But there was nothing wrong with expecting that in return. I knew that I deserved someone who valued me, cared for me, made an effort in all avenues and saw me as someone who was indispensable. And if any of that was broken in the relationship, there was also nothing wrong with making the choice to move on to better.
In another article, I  go into more depth on why women with self worth have more successful relationships.
Human error does not coincide with premeditated behavior
We're all human. We're bound to make mistakes – in our relationships, and even in marriage. So that's nothing to try running from. Mistakes are part of life's inevitable ride. It's how we deal with them that matters.
But human error (mistakes) are not the same as premeditated behavior in relationships. These are actions, words, behaviors and excuses that are intolerable – such as cheating, lying and emotional and physical abuse to name a few.
For me, those intolerable aspects were held to a high stature in my standards. It wasn't worth my time meddling with someone with so little control of their behavior and lack of integrity and values.
I was happy being single
This wasn't always easy at times. But what did give me peace was loving myself enough not to engage in just any relationship for the sake of happiness or loneliness. Only you are responsible for your own happiness, and that should not be held accountable to someone else.
I didn't lower myself to pressure
You know, the pressure to pursue someone just because your friends and family keep wondering why you're single. The pressure to get intimate early on because you feel that's in order to hold the attention and interest of relationship prospects. The pressure to do anything or feel anything beyond what I was comfortable with.  The pressure to change my ways, habits, routine, or hobbies in order to appease or compliment a dating prospect.
If someone treated me with a motive to change, I never thought twice about putting an end to it.
It was as simple as that.
---
Having high standards in relationships is not to be portrayed as a negative attribute in the dating world. The reason high standards are so frowned upon is because the meaning tends to be misconstrued as being 'high maintenance', which is the more superficial side of high expectations.
High standards in relationships are not intended to be lowered, but more so maintained and polished through your coming and going relationships.