Some of the hottest spots in Florida are actually some of the chilliest – the natural springs. Being that it can stay in and around the 80s and 90s in the summer and strangely most of the year nowadays, the Florida Blue Springs State Park is a great way to cool off in the summer. It stays at a crisp 73 degrees, and is a spectacular snorkeling adventure like no other. The reason behind the spring is the underground aquifer, which pumps over 100
million
gallons of water into the springs
each day
. That's correct, I brought home that fun factoid when I last visited Blue Springs.
*This post contains affiliate links. If you purchase through these links, I will receive a teeny weeny commission!*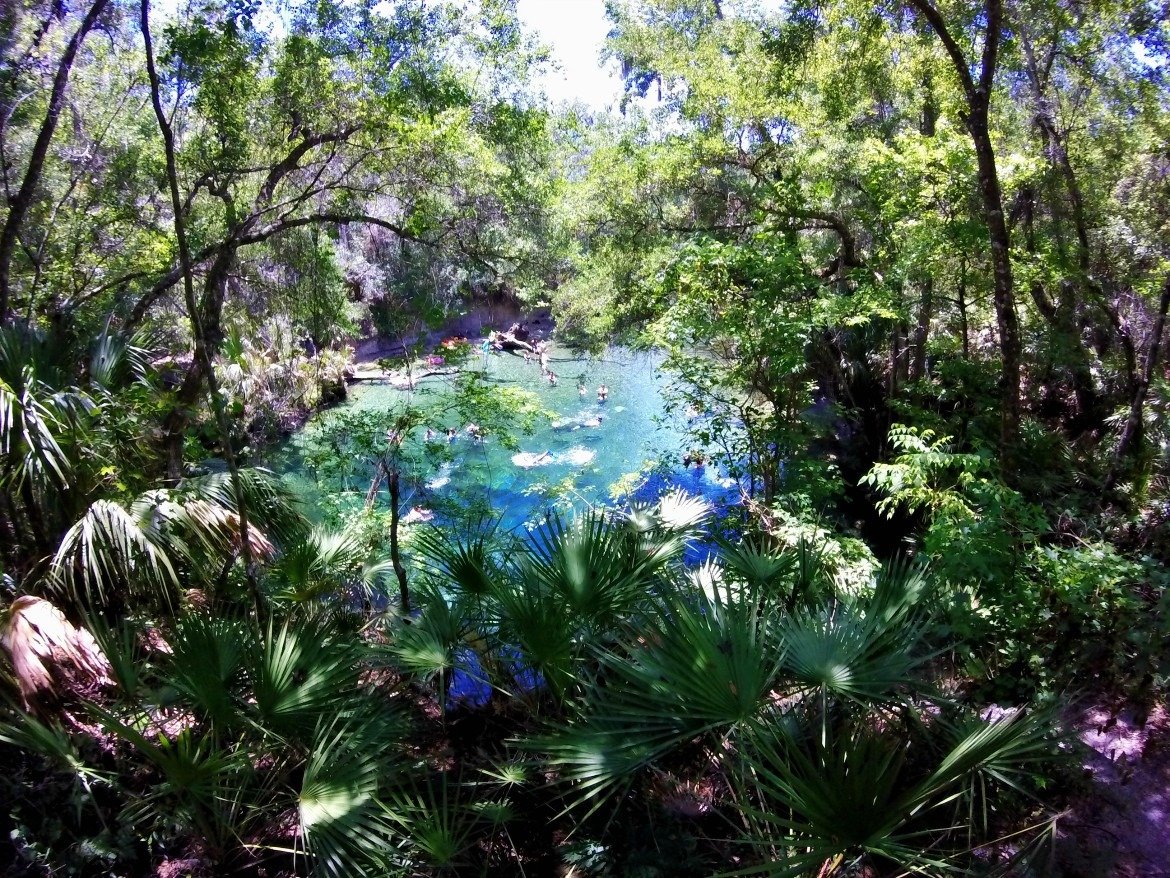 ---
Snorkeling Florida Blue Springs State Park
The crystal clear fresh water allows for near perfect views underwater – of fish, manatee, turtles, otter and more. And I'll talk about the size of the fish – huge! I have never swam so close and be surrounded by the number and size of these fish anywhere else. Not to mention the spring being clearer than any body of water, this adventure spot is quite the hidden gem. I could have snorkeled the spring for hours – but because of the current coming from the boil at the top of the spring – it's quite a workout swimming around.
But that is part of the fun – you can snorkel, dive the actual boil, and tube down the spring in relaxation. And maybe even pass by a manatee along the way. The spring itself is only about a quarter mile long, but there is access to get out and walk back up to the top to float back down the spring.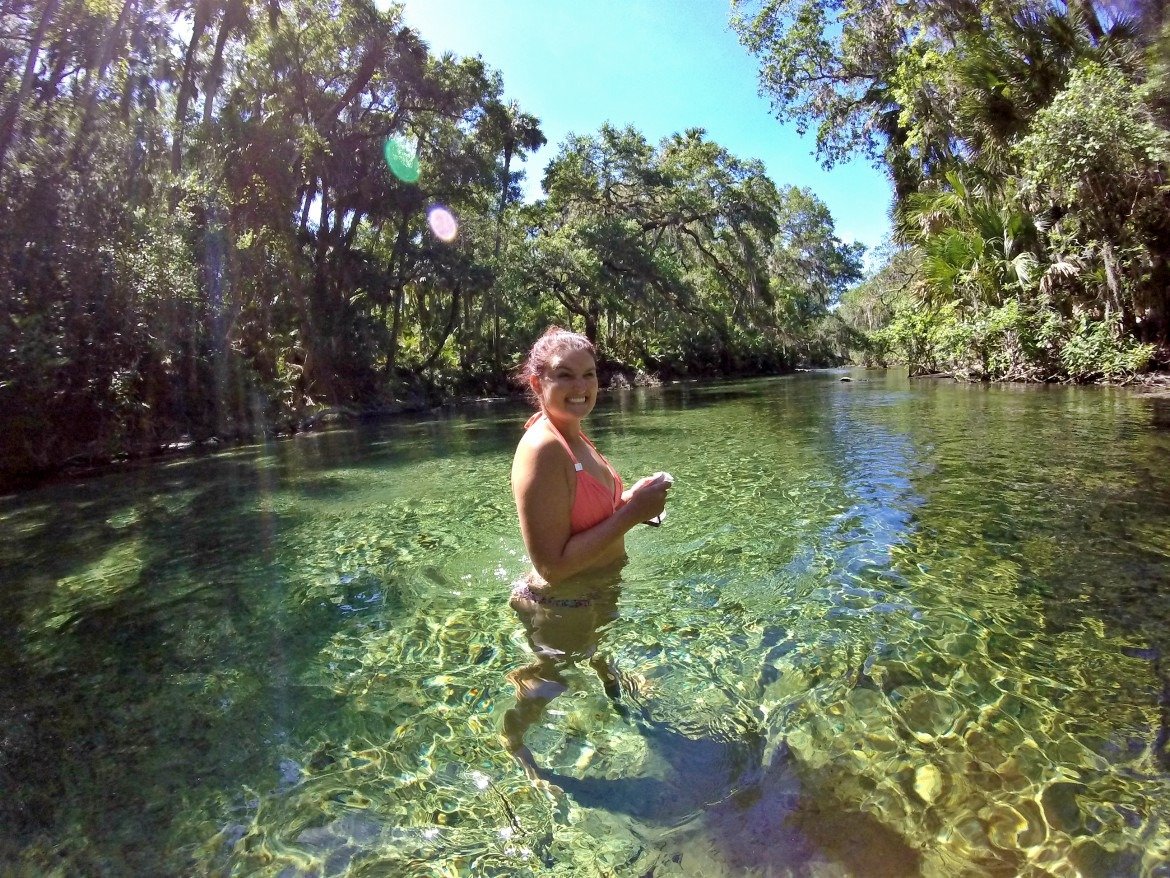 The springs may be the highlight for the locals and tourists, but during the winter months (when swimming is off limits) it is taken over by manatees that come looking for warmer water in the winter months. It's an amazing site to watch from the boardwalk that runs along the outside of the spring and catch a glimpse of hundreds of manatees gathered together.
There is also hiking, camping, kayaking and canoeing, fishing and boat tours at the park. None of which has to do with the spring itself, but the park is definitely a fun day trip in itself – only $6 to get in, and $2 to rent a tube.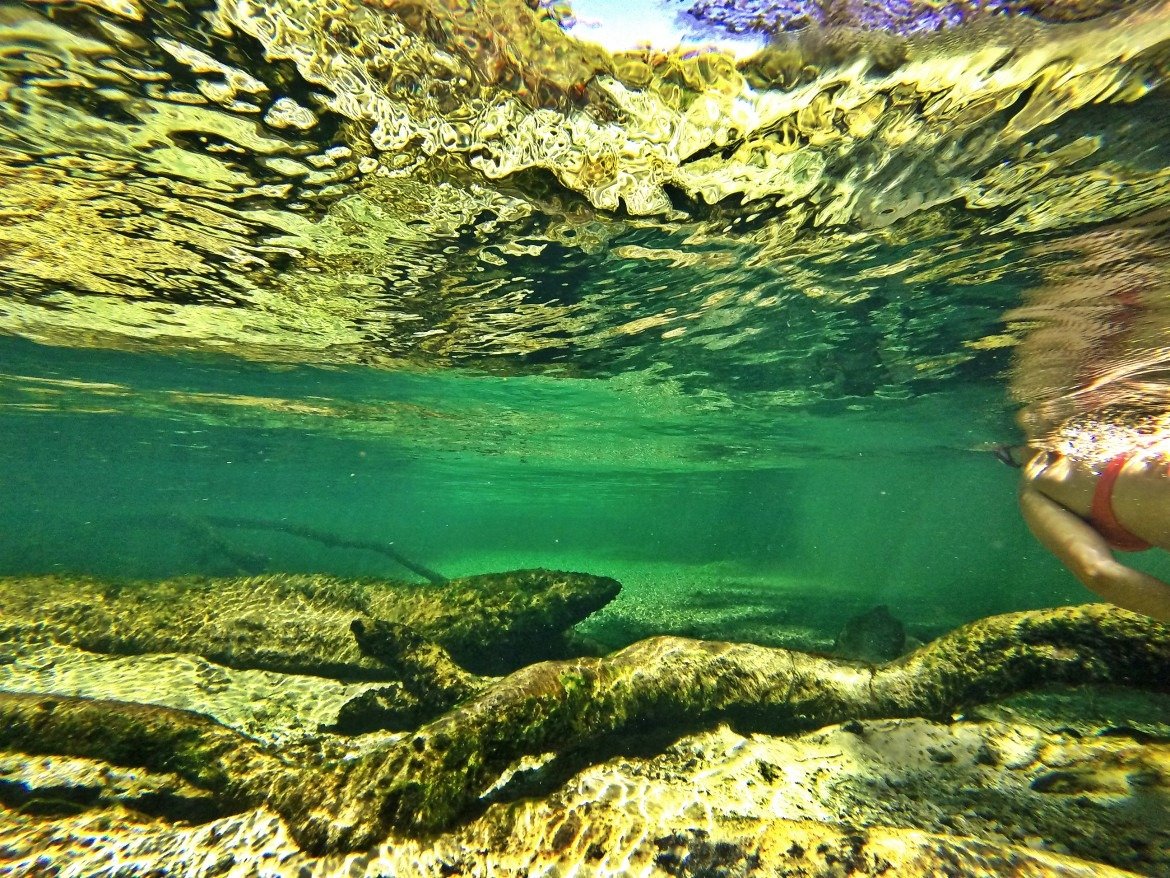 And if that hasn't convinced you enough to make Blue Springs one of your bucket list destinations, then watch the video I compiled of my last adventures to Blue Springs. You won't be disappointed. So grab some snorkel gear and a tube, and explore the Florida Blue Springs!
Find directions to Florida Blue Springs
For more information on Blue Springs State Park
For more Florida Travel Adventures
Snorkeling The Florida Blue Springs State Park
---
---