Maybe you've been single for a while, or you're in a relationship that is nearing a possible end. You're left wondering what it is you need to do in terms of getting ahead of the game. You see others coupling up left and right, getting married or starting their lives happily together. And it seems that the inevitable end of another failing relationship has been your fate – and it's been so difficult to shake.
In no way should this dictate where you are in life. Depending on your situation, being single could simply be a blessing. Many have a hard time understanding the underlying meaning to being single. It's not to torture you from having happiness or make you into some lonely, crazy cat lady like everyone portrays. And there are clear signs you desperately need to stay single. And I'm talking really single – like, alone, without the intent of finding someone – for that time to focus on you.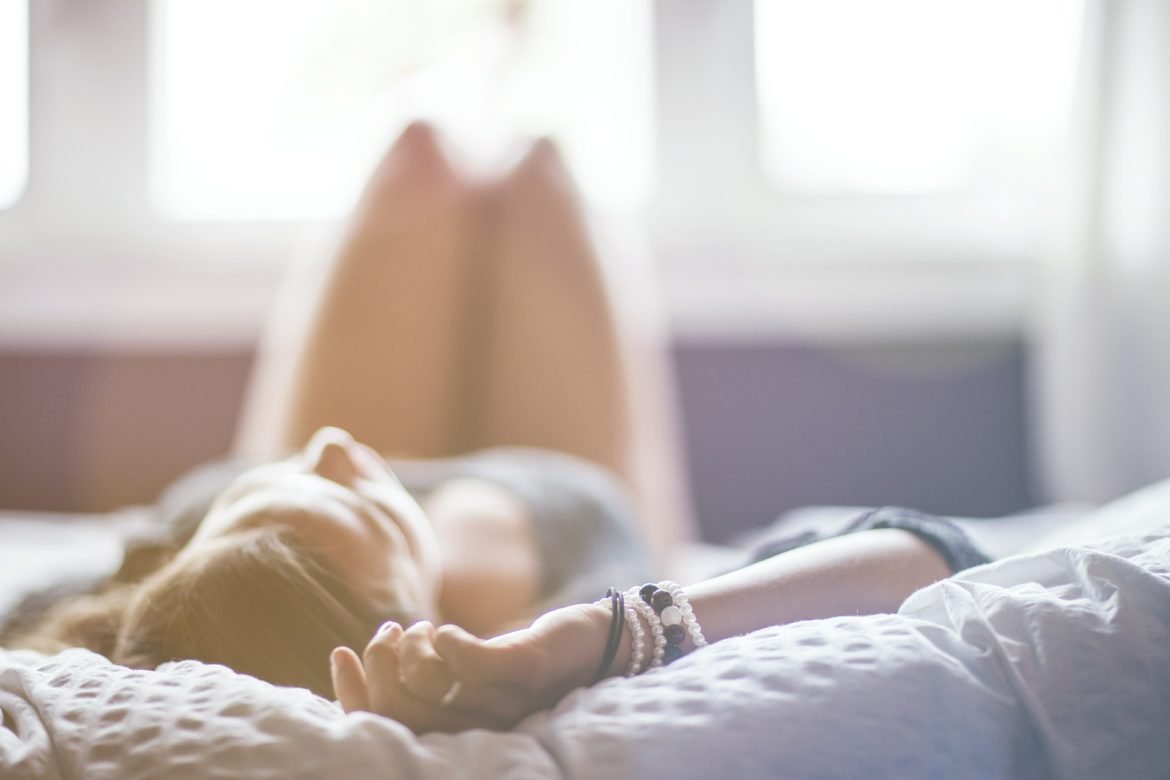 ---
You Need To Stop Desperately Looking For A Relationship
You Jump From Relationship To Relationship
No matter how you look at this – jumping from one relationship to the next isn't healthy for yourself, or any relationship. Whether you are with someone currently and have the next prospect on the line, or break up just to immediately delve into the dating world right away – it's a sign that you need to evaluate your judgement and what you're really after in a relationship.
Not only does rushing into a new relationship display insecurity, but it shows a lack of self worth and respect for yourself and the person involved. It's like hauling a heavily growing suitcase full of dirty, unwashed laundry wherever you go. Eventually, you'll get tired, and someone is bound to notice that rank stank.
Take a break between relationships. Get rid of any baggage from your previous relationship, and take time to yourself in order to learn from your mistakes. It's called a rejuvenation period – which everyone needs – in order for optimal performance for the next relationship. Whether you automatically say you don't need that time, or you say you're over relationships fairly quickly – you're one who needs that period the most.

A Constant Need For Validation
Everyone sees you do it. I see it every…single…day. Posting that rant on social media in order to receive feedback like, "You'll find someone for you, don't worry", "You're too good for him/her, you deserve better","But you're so beautiful, you don't need a man to tell you that" – over, and over, time and time again.
And no offense, but after a few constant months, it's getting a little old. 
It's one thing to be able to have that close friend, or your parents to confide in during such a rough period in your life. But to take it to social media for 'help' or 'reassurance' is diving too far off the deep end. We get that you're tired of searching for the right person, or that you're sick of being stood up, cheated on and taken advantage of.
The things is – you're not the only one. And the only way to actually fix that from happening is to better yourself. Nobody else can help you through that, and the constant need for validation isn't going to help you get your next relationship in the game any sooner. It's not going to bring prince charming out from under the wood works. He's not going to jump out and say, "Surprise! After many cries for attention and reassurance, I am here!"
When self validation isn't enough, that's also a clear sign that you have not found your worth – self worth. And you need that before you can settle in any relationship.
You Settle Too Quickly
This goes unnoticed far too often. And many times, you're left wondering what went wrong. Well, the wrong usually starts from day One and didn't stop there. Here are some similar situations I'm comparing to:
You met someone, you talk constantly for two weeks. Then you go on a few dates, spending hours upon hours together, all within a  few week's time. And soon thereafter, he seems to have 'lost interest', because he hasn't called.
You're constantly together, or in contact, so now you bicker and fight all the time about everything and anything. But you love him, after 3 weeks together – so the fighting is somehow justified in the name of new found Love. You're now conditioned to believing that's just the way it is when you're truly in Love.
Maybe you had sex before that real first kiss, or 'together time' has turned into staying in at his place or your place. Maybe he said or did that one awful, unforgettable thing to you, which you tried to ignore, and now he doesn't treat you the same since.
You accepted that first date, knowing he has no money and no job – but you want companionship, so you pay for the date anyway. Then the one after that, and the one after that. Now you're paying his bills, for food and driving him to work.
He comes to your place drunk late at night, crashes with you (once he's gotten it in), and then he's gone in the morning before you even wake. It used to not be like that, until you've accepted only seeing him when he calls to see you late at night.
Am I judging you? No, absolutely not. Nobody's perfect. But we have a tendency to forget our expectations when we're desperate to have a relationship. And we wonder why it took a turn for the worst so quickly, yet we refuse to allow ourselves to believe it was due to our lack of judgement and irrational decisions early on.
You Change Your Mind Too Frequently
One minute you want the guy with a decent, well established career and two months later you're knee deep with someone who can barely keep a job to save his life. This week you only want the boy toy who only likes to party, and the next week you're talking about wanting to get married because you're nearing your mid-twenties where everyone is talking about your 'ticking clock'.
You need to know what you want. Plain and simple. In order to be even partially successful in your next relationship, you have to have a plan for yourself. And if you're back and forth on what exactly you want – getting into a relationship isn't going to help fix that, or align your compass of your life.
Plus, it's just as much of a mind game to you as it is the person you're in a relationship with. Don't intentionally waste their time as much as you're wasting yours.
Most Of Your Past Relationships Ended On Bad Terms
If this is a common result to your relationships – ending on bad, uncivil terms – it's time to think about maybe why that is the case. How did those relationships end in the first place? Why is it that they could not remain civil?
Whatever the case, instead of instantly using them as the scapegoat for, "Well, he did this…and he did that…", think about how your decisions and actions may have affected the relationship, and ultimately ending on a bad note. Where if you saw each other in public, you'd have to run and hide to avoid confrontation.
Relationships end for all many reasons. But for most of your relationships to end in hatred, when they were once entered with love, is a slight indication as to how your future relationships will pan out.
All Expectations Go Out The Window
And I mean all of them. From specifics all the way to general and universal expectations – respect, empathy, communication, dignity, trust, loyalty, faithfulness, self worth, security, values, beliefs, and beyond. I'm not saying it's against the rules to evaluate the kinds of expectations you have – if you feel they are too high, or too low – but to eliminate them all and go in with a blank slate. All with hoping for the best.  While you may not be approaching an actual fire, you're still stepping on coals – which are actually hotter than the flame, by the way.
Just because you feel some of your expectations hold you back from finding a relationship does not mean you should rid of them, or all of them. Now, there are reasonable and unreasonable expectations – know the difference. But universally, certain expectations should never be withheld from a relationship that pertains to how someone treats you as a person. And never, under any circumstance, should those expectations somehow not exist in terms of finding a relationship.
You Refuse To Completely Let Go Of That EX
Bottom line: you're simply trying to fill an inevitable void by doing this. You know it's wrong, each and every time you take him back, knowing how it always ends – hoping that maybe in some holy shining light it will turn out differently than the last 10 times. Or maybe you know how it ends, but you're just starving for some form of companionship no matter how long it lasts.
Let me just say this: doing that isn't going to help you find 'The One" any sooner, if at all.
I don't mean to be the bear of bad news, but if there wasn't a change after the first round with someone – there never will be. There's a reason he's an EX – and for that reason it should stay that way. Otherwise, you would never have broken up in the first place. So if you want a relationship, and a decent one, don't expect it to come from one that didn't work out to begin with.
You Continually Feel That The World Owes You
You've been working hard at everything in life, have everything to show that you have busted your butt to finish school, buy that car, keep that job, house, or have a debt-free lifestyle. That's great! And definitely an accomplishment to feel proud of, no doubt.
But now you feel that life owes you something – that you're entitled to having that perfect relationship just come swooping in from under you. And it shows – you whine, cry and trash the idea of any relationship or marriage simply because you aren't in one.
Life doesn't work that way. I hate to say, but no matter how much people will say it, "Let Love find you" – that saying still never sticks. Because no matter how true it is to say, finding that perfect and genuine relationship takes mutual effort – two humble and kind people with a compassionate attitude on life and Love.
This ties in with the saying, "you need to love yourself first before you can love someone else". Because if you can't love yourself, whole-heartedly, inside and out – you are not truly happy, and you will never be able to fully love anyone else. And if you don't have a balance of all of that stated above, Love isn't going to 'fall into your lap' if people constantly see this jealous and bitter attitude.
You Can't Stand The Dating Scene
I don't want to burst your bubble, but if your idea of a relationship is picking out of a line of prospects and go, "You – be my boyfriend," just to spend a miserable few months getting to know someone who isn't compatible with you – hello, you're in for serious emotional troubles that way!
Yet, you stay with them out of security. That game only works for so long.
Dating is a slow process, taken into action by those who are actually looking for a real, personable and meaningful relationship. And many date multiple people at once, because they can – without being exclusive. Some can't ever get out of the 'dating scene', which is a drawback for those searching for beyond that, but it's the first step in getting to know someone without completely investing your life.
Granted, the repeated small talk with strangers isn't the most fun thing in the world when it comes to looking for a long term relationship. But it's a necessity, sorry. And it's a step you shouldn't skip – otherwise, you're selling yourself short to someone who may not value or respect you as a person should.
You're Being Insanely Unrealistic In Terms of Finding The One
So you had a so-so date, so what? It's bound to happen. Does it mean you should drop the ball on that guy and dump him? Depends. Not every date you have will be great, or even magical. But if you're waiting for your expectations to match that 'fairy tale' love – you're in for a wake up call. Just because he didn't pull out your chair, have annoyingly-overenthusiastic acoustics play in the background of your first kiss, buy you that expensive piece of jewelry you hinted at for Valentine's Day, or propose to you yet after 6 months because he shouldn't be able to live another day without being his wife – you are convinced that you're never going to be happily ever after. So you give up, sulk for months, and the cycle repeats itself.
Quit it. If that's the mindset you have on relationships, you are sadly mistaken on what true, unconditional, Love really is. And you have this little girl sense of fantasy as to what Love consists of. Get that out of your head, and in the meantime – focus on yourself, your job and what you want out of life.
---
You can't let being the single girl develop a bad rep. For many, it's the time in life to spend spoiling yourself, have the free spirited attitude to do what you please, when you want and how you want. It's the time to not have to consider any else's feelings, and the only person you have anything to prove to is yourself.
It's a time for change within yourself, bettering your outlook on life, bettering yourself as a whole and gaining the most out of life without having to settle. The time to learn from your mistakes, difficult situations and lessons in life for the time to come when you find the right person. There comes a point where everyone should take advantage of being in that one special relationship in their lives – that commitment to yourself.