I know, or hope actually, that you've heard of the term before – but why is self worth so seriously hard to come by today? Lately, it seems women feel this need to lower ourselves, our expectations, and our self-respect so much more often. Has society made us go all soft?
I'll never forget the first time I had my expectations shot to the floor from a guy after our first date – when I found out he didn't have a car – and I asked how he was going to pick me up for our second date. He straight up called me 'high maintenance' from that question. For maybe about an hour I had to wonder if I really was, but then I became suddenly in a fit rage because I couldn't help that I knew I deserved better. I deserved better than to be called that in the first place – when I am far from 'high maintenance', and I have enough witnesses to vouch for it. And I did deserve to be courted – I deserve the right, in my eyes, to have a man find a way to pick me up and take me on a date – not me pick him up, and chauffeur him around town every time!
And there I knew what it meant to have a new found strength of self worth. And it was from there that I didn't take sh** from anybody. Excuse my French, but a strong topic deserves strong, vibrant words. Because having self worth is a strength every woman needs to have in life, especially when it comes to relationships. If you don't, you're setting yourself up for a lifetime of struggle and disappointment. Here's why I'm going to preach this painstaking truth – the reasons why women with self worth have more successful relationships. And if you're having relationship troubles lately, this may pertain to you – and there's a life changing way to turn that around for a happier, healthier you.
---
7 Reasons Why Women With Self Worth Have More Successful Relationships
They follow the 3-strikes-you're-out rule
Yes. Just like baseball. It's the same fair game with people. Though, many will say 'forgive and forget', humans make mistakes, yada-yada-ya. That's all true – sure, I can relate to those concepts – but what about when it comes to doing what's right for you? There's just certain things people should not have to tolerate over and over and over – especially in terms of dating and relationships.
If you're dating that guy that says he will call you this weekend – it's Monday, and he texts you apologetically that he was busy and pulls the whole, "Oh, baby, forgive me – I'm such an a**" If that incident is the third time in a row – yeah, he is an a**, and he doesn't deserve your time. Basically, if a guy has made you question your existence a third time – it's time to move on.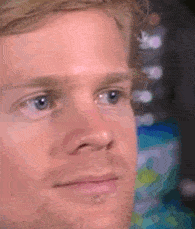 A woman with self worth will forgive and forget, within reason. Moreover, there are probably some out there who do the one-strike-you're-out game – but at that point those women shouldn't be in a relationship just as much as the person striking out.  But after three blatant strikes, as a more general and common rule of thumb – a strong woman won't hesitate for a second to nip that relationship in the bud, knowing there is someone better out there for her. She knows she is better off single and alone than with less of a man who takes advantage of her trust.
And when they let go, they never look back
Time and time again, I see women who – for a split second of their sanity – get rid of that lower than dirt of a human being, just to then second guess their decision and take him back, or accept him back into their lives. There's the whole sad, sob story of 'Yeah, but he's changed – he's a changed man this time – he realized he was in the wrong and has proven himself by winning me back'. Okay, I understand one time, maybe, if you're looking at it from the 'all humans make mistakes' concept. But, two, three and four times? You know how many times I have heard those sayings and those relationships actually work? Yeah, me neither. When does it become just about them clearly being an a**hole, and them not caring enough to change, for you to not accept them back two, three and four times? And I rest my case, ladies and gentlemen. This is why 'nice guys' are always left hanging, because the guys that screw up over and over always seem to be given second, third, fourth chances and so on.
For a woman who can make that choice to move on, another strength of their self worth is never looking back. That guy who made the choice to cheat? Well, she's already gone before he can even blink. A woman with self worth has enough to realize what the relationship means to him by his actions, the willpower to leave him, and having the decency to not give that guy a second running chance. Instead, that kind of woman will wait for the next decent, faithful man to come along.
They don't tolerate that 'salty fluff'
It is what it is. Not trying to say that women with self worth don't care about being in a relationship, but I guess what it boils down to is that independently strong women take on relationships like it won't be their last. They're hopeful for a future, no doubt, but they know and already anticipate a new relationship to have common red flags to surface. Just because you had a perfect first date, doesn't mean you should be thinking, 'Oh-Em-Gee, by golly, he's perfect – I'd marry him right now!' Sure, give it the benefit of the doubt, have some optimism from date #1, but the problem is when you're absolutely blind sided with red flags on date #2.
I like to call these red flags the 'salty fluff' of dating. Many relationships, and even early on in dating, can become consumed with a lot of intermittent 'salty fluff'. The difficult part is not knowing when and if it will arise. This could be when the 'booty calls' start to proceed, the last minute date cancellations erupt, numerous accounts of 'suspiciousness' become a factor, or even secrecy causing you doubt. And basically, if any beginning relationship or dating prospect forms this 'salty fluff', it's likely never going away.
On a relationship forum, I recently encountered someone who was dating a guy who refused to post or allow any posts from her or images of/with/or relating to her on his social media. That this had been going on for months, for her to then find out he was still with his 'ex', but was dating on the side. That sounds like a lot of fluff to me from the beginning. Is she still with him? Probably, because in reaction to the result she tried to justify his actions. 
How in the world do you justify that nonsense?
In other words, women with self worth take this 'salty fluff' as a blessing in disguise early on, and go with their gut on leaving the situation entirely. They don't need to post on a public forum whether they should 'confront the guy', or 'see things out in hopes he will approach her on the matter'. No, she will act on her God-given right – to not be played like a fool, and demand the respect she deserves. And if that means kicking the boot on that relationship – then so be it.
They know the difference between a mistake and an excuse
Like I have said before, we all make mistakes. If we didn't, we wouldn't be human. Mistakes can be justified, they can be forgiven and accepted. Mistakes are unintentional – they are never 'predetermined' or 'premeditated' to doing harm. That is why cheating is and can never be considered a mistake, unless the person is unconscious or physically and verbally impaired. And in hopes to making it look like it was a 'mistake', people who cheat play it off as an excuse from their 'failing' relationship.
Now, a woman with self worth knows this difference – the difference between someone who makes mistakes and someone who makes excuses. And knowing the difference, she will refuse to tolerate someone who abuses the route of constantly making excuses in the relationship.
They don't try to change the other person for their own happiness
Everyone has flaws – just as everyone should be more accepting of flaws. But let's just say there's something you absolutely, without a doubt, cannot live with. Whatever that be: let's say body hair. Unless he is 100% willing to change that for you (on his own, without your convincing), then you have yourself a keeper.
But I think majority are not so lucky with a case like this – I know I sure wouldn't be as willing. If my husband said he would only want to be married to a blonde (me, being a natural brunette), I would have to tell him to go shove it where the sun don't shine.
A woman with enough self worth won't feel the need to change people to fulfill her needs. She isn't going to continue dating the guy who doesn't believe in marriage (if her goal is to someday be married), just in case she can possibly change him. A strong woman doesn't have time for those games, and that kind of effort – she knows her worth, and she's worth finding a guy who at least wants to get married down the road.
They know the difference between right and wrong
There shouldn't be really any need to going into depth here on this one. Right, and wrong. Romance, holding hands, opening doors, telling her she's beautiful, being respectful – right. Being verbally abusive, calling her bad names/words, using of physical force (sober and intoxicated), acting on manipulation or disrespect – wrong.
I absolutely can't stand when I see women in a relationship full of 
wrong
, and they act as if they are sticking with it to try and 
help
 their SO. All I see is that entire relationship needing help –
and an escape plan
.
To me, it's very easy to see every relationship as a clean slate, white room – with one door, and that door always being open, always unlocked. Meaning, I am free to leave if I want to. I will always have that choice.
A woman with self worth sees this door, she understands this door, and always keeps it open or unlocked. She knows the difference between right and wrong. She knows what Love is, and what is isn't supposed to be. And she has enough self worth to exit that door freely, and locking it behind her – forever.
They are willing to weed out the bad eggs for the right one
You find that guy. He's great – perfect, even – except for the fact he talks crap about your parents. 'But he's perfect in every other way – I just wish he didn't talk about my parents like that – it's disrespectful to me.' 
Guess what? If there's anything a guy does that you find hurtful, disrespectful or intolerable in a relationship standpoint – but is otherwise perfect in every fitting way – you are eventually not going to be happy. I find this so common today in the dating world – it's almost absurd. I had to stop and think for a second if people are just becoming far too picky – but I think it's actually that people becoming too quick to settle!
It's like finding that dress you absolutely love – you've been looking for it forever. So you jump to buy it, but you realize it's not your size. You buy it anyway. It's two sizes too small, yet you still attempt to wear it. In doing so, it makes you uncomfortable and even more insecure. So, even though you love everything else about it – it's just not right for you. I know I'm comparing a dress to a relationship, but hopefully you see what I'm getting at.
But that woman with self worth: if she has to swipe left twenty times before finding one that is worth holding onto, and suits her, she will. She isn't going to settle for one aspect out of the two. She believes there is a balance of the perfect man out there – she just has enough self worth to wait to find it.
---
Ultimately, when I say every woman with self worth will have more successful relationships, it's because she knows she is worthy of every good quality in a relationship. Even if that means having more patience, spending more time just dating rather than settling in a mediocre relationship because it's convenient. Or she is utilizing the time being single in order to figure out what she truly wants and deserves out of every prospect that comes her way.
Do you feel you have self worth when it comes to dating and relationships?