It's definitely becoming a new fad to have a small wedding. Many I've been to and heard about in the past few years have been under 120 people. More and more people who I would have guessed to having a huge, elaborate wedding end up saying their 'I do's' in front of 20 to 30 people!
Best part about this small wedding fad is it's all about location, location, location! Brides and grooms tend to go out of the box from the traditional ballroom reception and church weddings. There's certainly nothing wrong with traditional weddings – for many it's a family tradition passed down.
If you're a bride looking to keep your wedding small – say, under 60 people, then you have an overwhelming amount of decisions to make. Because you have just opened up Pandora's box to wedding ideas. But then you start to think about everything a wedding entails. Your father starts making requests on behalf of the budget he is giving you, and your soon-to-be mother-in-law begs each day about inviting her neighbors to the wedding.
Big or  small, weddings are going to be stressful – it's just one of those times in a person's life where we want nothing short of perfection, and tend to be a bit more sensitive to failure and negativity during this process.
*This post contains affiliate links. If you purchase through these links, I will receive a teeny weeny commission!*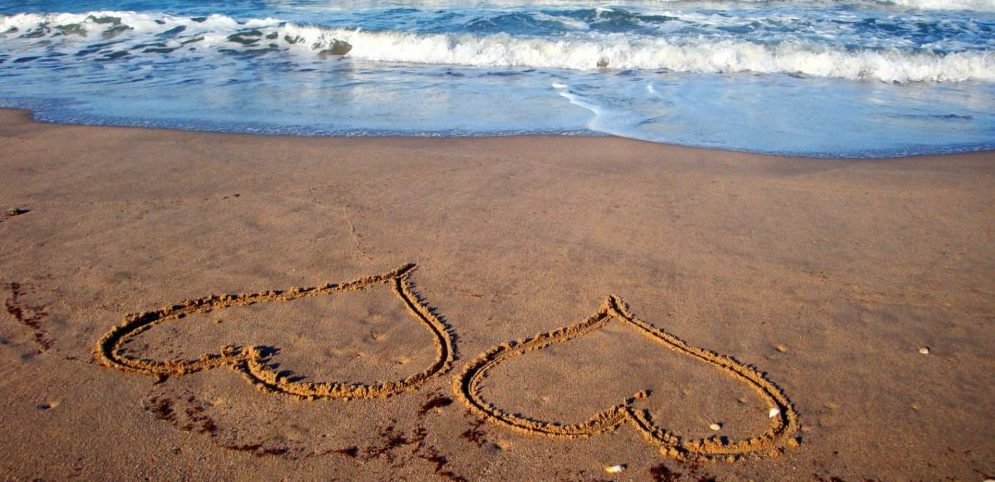 Ultimate Tips For Planning A Small Wedding
---
 1. Think about having an 'out of town' or destination location…
When you choose a place to hold your wedding that is a bit more than a quick car ride in town or steps away between ceremony and reception, you're likely able to justify why you're keeping your numbers small. Not only are destination areas a bit more expensive due to travel and hotel accommodations (totally worth it, by the way, when most places that do weddings have all inclusive packages to choose from), but those who don't know the bride and groom that well are less likely to make an appearance.
And if you end up not inviting some acquaintances – trust me – they're going to understand if you're chosen destination is the Bahamas. You and your fiance may just need to thoroughly consider who you invite. It's unfortunate, but you have to draw a very thick line when it comes to both of your families. If you want a small wedding, you must go into planning it knowing you're not going to be able to invite everyone.
I got married in Key West, Florida. I live in Orlando, Florida. So it was an 8 hour drive for those invited to our wedding – and some had to fly! Before small wedding talk, our numbers combined for just family was easily over 180. That didn't even include friends. I remember that day of planning like it was yesterday. It was then when we realized we would have been perfectly satisfied if it were just the two of us on the beach that day, and no one else. You have to hold onto that thought when truly wanting a small wedding….
So, before moving on, ask yourself: If it came down to just the two of you, or just parents at your wedding – would you be completely happy?
2. Lay down the budget…
Today's day in age, most parents want to have 100% of the say if they're paying for the wedding. After all, it is their money. BUT,  I'm a firm believer in 'its YOUR day, no matter where the money comes from'. Now, if you go over their budget, that's a different story.
If your parents are willing to compromise – draw a line. Give them some options, and you tell them the list of your wants.
Also, be ready and open to being able to afford and pay for things when its necessary. You just never know what issues can arise that could change the entire situation of your parents paying for the wedding, especially if you end up over budget.
My husband and I paid for our entire wedding, initially, through all of the planning. We went in with zero expectations of being given anything. With that being said, we realized what we were able to spend, and focused on what we wanted to spend our money on. And that was by cutting our guest list to basically less than a third. When picking a venue, we quickly understood that places in Orlando were in range of $15-30,000 while destination venues were only a slice of that. Picking a venue alone in Orlando was already over what we wanted to spend.
3. Keep ALL temptations to a minimum…
Say you keep hearing from outer rows of friends or family who are upset they weren't invited, or whose friends you did invite couldn't bring a significant other. So you start to feel guilty and cave into upping your guest list. Doing so adds practically another $100+ per person and more money on venue and table space to your budget. Just be aware of that.
A small wedding can be done anywhere – it doesn't have to be destination! But if you first decided you wanted to do a small in town wedding, then realized 6 months before your big day how badly you wanted to get married on the cliff side of a Hawaiian Island. You need to hope for 2 things: that you can even book a venue for ceremony and reception that close to your date, and that guests will still even be able to go.
I would advise not changing your location after you've sent out wedding invitations. Save yourself from a lot of stress and mishaps that could occur.
4. Go DIY for your day…
For many things! Especially if you're crafty, creative and innovative. But even if you're not, there's many things you can take a stab at doing through the help of blog posts and online guides on whatever it is you'd like to accomplish. Centerpieces, bouquets, invitations, decorations…
Not only will this keep you BUSY, BUSY, BUSY, but you're also less likely to think about spending a ton of money and about those temptations I listed! And you'll surprise yourself by how much you can do that you'd normally spend double on.
I designed all of the table centerpieces for my wedding – being there were only 5-6 tables, it was easy. Aside realizing I was going to be stuffing each of them in the trunk of our car to get to the Keys, they were a huge hit at the wedding. I even bought all of the table cloths and runners cheaper rather than what I would have paid to rent them (plus ship them back!), and created my own wedding bouquet for me and my mom, who was my matron of honor.
5. Consider doing a very small bridal party, or none at all…
I know, I know. CRAZY thought. But if your wedding contains 35 people with 15 total in your bridal party, that's half your guests. You're going to look back and see only 15 actual guests sitting down in chairs at your wedding.
Cutting back, or doing without the bridal party, will at least alleviate the stress of keeping your ducks in a row. I've seen how stressful brides become just over the bridal party. I don't need to go into that detail, but we all know how women can become during a time like this. For both bride and bridesmaid.
---
Many people have their opinions on intimate nuptials, and some think those that have small weddings are condemned to divorce. People automatically assume its due to finances, the rush of getting into marriage just to have a wedding, or the act of selfishness from having to cut family and friends being present that day.
I don't believe that's the case at all with small weddings. Not everyone believes they should have to spend a fortune on that day that maybe they don't have. And some believe this exchange is something more special to them when shared in a closer knit setting.
I'm agreeing on sharing love for someone with those special to you in your life, but that definition is completely different for everyone.

And as for the selfishness part, people absolutely right. I 100% and completely agree with that statement. I admit I even was, too. But here's what I learned: the bride and groom are allowed to be for their one special day.
99% of the time when I spoke to strangers throughout my planning (because you will have to talk to vendors about your wedding stats), everyone was over-the-moon about me doing a Key west destination wedding of 35. People had the nicest things to say – that I was making a memorable, thought out decision and it was refreshing for people to hear that not everyone needs a big, stressful, over-the-top ordeal for one day.
So, if you're skeptical on the how to plan for a small wedding, there's only one thing you can do to overcome that: stick and keep your ground against the opinions you may hear. Just remember that the day is about your and your fiance.
Share, pin & tweet if you enjoyed reading this post, and send it on to others!