Like any relationship, there are marriage deal breakers. A couple who is "in love" isn't just jumping into marriage because of the feels. It's not about tolerating one another, yearning for one another's attention, or great sex. It's compatibility – the will to empathize, understand, compromise, communicate, instill trust, enable trust, and undivided support.
Healthy couples who intend to reach the next step in their relationship (the ring) know there are tough talks to have in order to fulfill one another's marital expectations. Find out the major marriage deal breakers that serious couples discuss before getting engaged.
Marriage Deal Breakers Serious Couples Discuss Before Getting Engaged
---
Child-bearing
Do you want to have children? Does your SO want to have children? How many do each of you want? What is your ideal timeline starting a family? This is a topic that should come up in question fairly early on in relationships. Whether you do or don't want young ones in your future, if your SO wants different than you – where does the relationship go from there?
Babies can become a major compromise, especially with the fact the mind can quickly change – as well as other factors in life that get in the way of starting a family. It's important to be able to understand what your partner wants (as their opinion matters just as much as your own), and either be able to accept or move on from what you can't change.
If it's your life long goal to have kids of your own, yet your SO wants nothing to do with children, you cannot and should not remain invested with the idea of trying or hoping to 'change' your SO.
Cheating & monogamy
Cheating – this unfortunate behavior is either a hit or miss. There are those who are able or try to 'forgive and forget', the ones who 'leave, move on and never look back' and the slim margin who 'greet it as it comes' (deciding how they'll deal if/when the situation arises).
If cheating is a deal breaker to you, and labeled as something 'unforgiving and unforgettable' in your relationship, it is important to relay that information to your SO. Some couples have even narrowed their aspects of cheating in a monogamous relationship down to sub-categories other than sex – such as temptation, flirting, and emotional affairs.
As for my husband and I – we both came from a line of previous deceit in our past – so it turns out we were extremely lucky to share the same beliefs as far as what we consider 'crossing the line' in infidelity. We are very similar in the fact that we tend to think, "How would I feel if my husband/wife [insert related situation here]?" Granted, we're not completely alike – but we share a common ground of respect. It's something we're easily able to talk about.
If you and your SO do not have matching values and opinions on infidelity and monogamy, it's important to know what can and cannot be tolerated together as a couple, and individually.
Money
Will you get joint accounts? Who will stay on top of the bills? Will there be one or two household incomes? Every couple in my grapevine are financially different. Some do have joint accounts, some don't. Some share a joint, yet have a separate account as well. Some share a credit card, but have separate savings/checking accounts. Some keep money separate entirely, but give each other a monthly 'spending' budget in order to stay on track in savings. Some has one person pay all of the bills, some pay their bills separately. Some live on one household income, some two.
Getting joint accounts is a traditional symbolic gesture, coming together in union as one. It is also common in case of the death of a loved one, where you would not have to refer to a will or legal system to get access to that money. Another reason for a joint account is for easy tracking of expenses and savings goals.
A drawback of joint accounts is the lack of financial independence, which I can totally relate. Before marrying my husband, I had access to my account whenever I wanted, however much I wanted – without him breathing down my back. Granted, I wasn't much of a spender to begin with, he knows that, but now that we're married I tend to feel the need to ask permission to buy something (when that's not the case at all). But I wanted a joint account because I'm so heart-stricken by tradition and old fashioned ways – plus I'm terrible at keeping track of more than 2 accounts so that would have been a whirlwind for me!
Other drawbacks can be: withdrawing cap, deposit amount comparisons, and financial debt inheritances (such as alimony, child support, student loans, etc.)
And as far as money and spending, it's important to go into spending as a 'whole' – whether two incomes or one and joint accounts or not. The key is compromise, and understanding one another's lifestyle while being able to stick to a mutual budget as a team.
For an aspect of marriage that has been widely known as a deal breaker and causing marital conflict, it is surely something people still take fairly lightly. Or it's something that drastically changes quickly in time. If your financial desires differ from your SO (such as joint accounts or budget spending), it's important to listen to one another's reasoning and try to come to a compromise. Don't let greed get in between love.
Dreams/Goals
That dream job, paying off student loans, a crazy trip – whatever it be – everyone has their own unique life long dreams and goals. And some dreams may not be suitable for compromise – that's a personal expectation – which is something to address to your SO before the talk of marriage.
But there will be dreams/goals that require mutual compromise, such that have to do with timeline, finances, and other conflicting milestones. While it is expected to be a supportive of your significant other's goals and dreams, the key is being able to communicate with your SO throughout and working to fulfill one another's goals and dreams.
Wedding Expectations
Fact: some people want the big, extravagant wedding ordeal, and others do not. Is this wrong? No, absolutely not. Many times a vision is passed down through family expectations (especially those who have large families). But if your SO feels differently about your hypothetical wedding day goal – this is something either to compromise or address as a deal breaker.
While the fancy, expensive wedding may be just a personal preference (and dream), it may not always fit into being the logical option "budget wise". It may or may not come down to waiting on walking down the aisle until finances are met, or compromising together on nuptial expectations.
And now you may be thinking, "How can I talk to my SO about a wedding that isn't even for sure happening yet?" If you and your SO are at a point in discussing a future together – it's safe to say that bringing up the overall vision of your big day in conversation is on the table. This doesn't mean to go all out in explaining what flowers you want or your wedding color scheme, but you can know ahead whether or not you want a small elopement or a big family wedding.
Family Values
Do you require raising a family under a certain religion? Are you expected to host a traditional Sunday family dinner, or attend a yearly family vacation? What family values from your childhood do you expect to pass down to your household? Granted, maybe none of these apply to you – but what if you SO was raised under those circumstances, and has expectations of those values?
It's important to discuss these expectations to your SO, as far as in raising a family or becoming a family household. If it's your SO's ideology to attend church every Sunday and spend Sunday dinners with family – would this work and compliment your lifestyle?
If there are certain family values, such as children learning to do their own chores when they are of age, that you learned in your strict family household while your SO was raised in a more laid-back childhood – how will you meet down in the middle?
Just as it is important to discuss the idea of having children as a couple, it's deciding together how you will bring up a child in the world.
Sex, Sex, Sex
As much as I would love to say that sex is just the icing on the entire cake – it's undeniable that people can't do without icing in their life. Some can, as they are very rare and unique, but whether it's sex or intimacy – human beings as a general whole are driven by these desires. And far too many marital problems share the common pitfall of lack there of sex and intimacy – which is ultimately created bty an even deeper issue within the relationship.
It's important to discuss with your SO how important sex and intimacy plays a role in your relationship currently, and in the future. As a couple, you need feel comfortable and open talking about sexual issues, desires and improvements. Doing this only ensures that one another's needs are met, whether they're met perfectly 100% of the time.
As lulls in sex and intimacy are fairly common throughout very normal and healthy relationships, communication and the will to empathize with one another's desires are efforts for overcoming those lulls.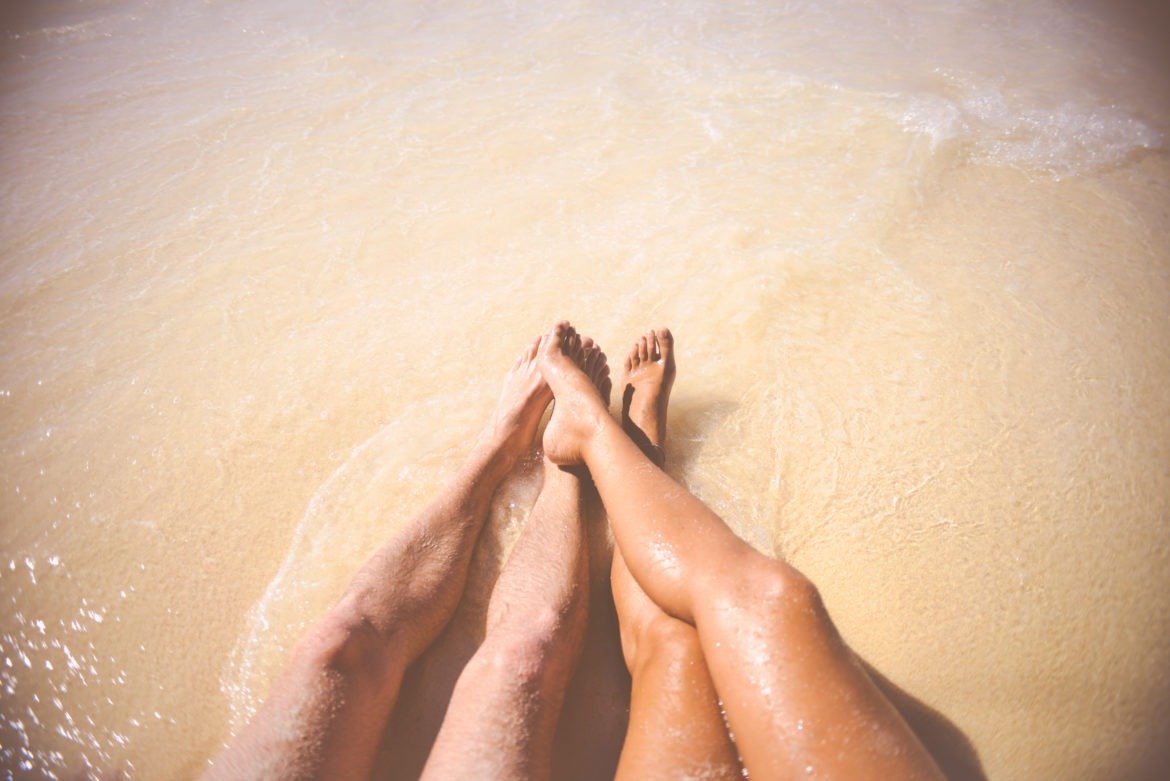 Household Gender Roles
Are you expected to be the 'housewife'? Will you split the house work as a couple? Will you both work when raising a child, or will you decide on being a SAHM or SAHD? Many a times, when left undisclosed, common gender roles can be assumed, such as who is expected to clean the house and cook the meals. This can cause conflict in the relationship.
It's important to relay to your SO whether you want to split up the household duties, or leave the responsibility to one person. As we live in a very split world today, times are going through a dramatic flip flop. Men are now at a rise for being SAHD while wives work, both parents work and raise a family equally, and there are still those who hold old fashioned, traditional values of the wives being the sole care giver and housewife.
Post Marital Priorities
If you live separately until marriage, who will move in with who? How do you feel your priorities will change once you are married? If you and your SO own separate homes, who should make the choice to pack up and move (EX. the person with the highest rent/mortgage)? How will you merge your amenities into one home? Once you are married, what are your immediate plans – buying a house, moving away, babies?
Whatever the case, some priorities tend to be altered once the knot is tied. It's natural for time to go more towards your SO rather than previous engagements, such as hobbies and friends. It's important to remain that balance, even after the honeymoon phase. Otherwise, it's hard to pick back up the pieces you left behind.
Discuss a strict regimen on priorities as a couple, such as a monthly game night with friends, a night out per week with just the girls/guys, or a day set aside to spend time with family. If your plan as a couple involves looking for a house or starting a family after the honeymoon, it's important that this is discussed well beforehand and communicated throughout (as minds tend to change and life can get in the way of certain milestones).
---
It doesn't matter if you have been with someone for ten years – if you have yet to talk about these particular marriage deal breakers, it's likely your relationship is not in the process of moving toward a future. If your SO tends to avoid the topics, it may be a clear sign they are not interested in having a serious relationship.
But if you're a serious couple, having discussed these deal breakers is positive reinforcement for a long-term, healthy relationship.