Often times these signs leave us questioning his intentions, or more importantly his feelings. And many times these signs go ignored, leaving us entirely blindsided from heartache. If he's uninterested, the signs will show. And they will be the signs most often we question.
But instead of trusting our gut instincts, we tend to give him the benefit of the doubt or we justify his actions. It's time to stop overlooking these signs, because in doing so you are only feeding your weakness to needing Love. I want to make one of the most common deliberations among early daters crystal clear and remain unchanged – the signs he's uninterested in you.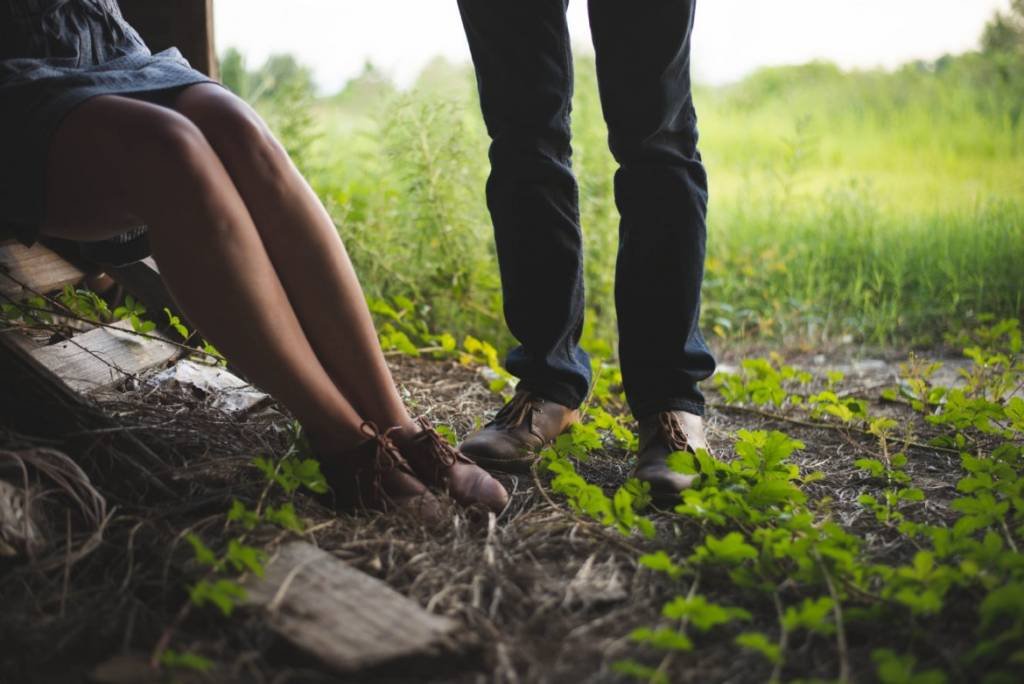 For Sure Signs He's Uninterested In You
---
//You make the calls/initiate the plans (more than half the time)
//He's unsure/wishy-washy about his feelings for you (and tells you that!)
//He won't sleep with you (unless he tells you he's remaining celibate)
//He tries way too hard too soon to sleep with you
//He disrespects you
//He poses too many blatant red flags (Learn more about these red flags – these are different than signs of disinterest)
//He disappears from the radar, frequently
//He has excuses (for everything)
//He is always late (even if he's a generally 'late person', he should make the effort not to be)
//He doesn't 'notice' or 'greet' you (No spark in his eye when he sees you/No gesture of greeting)
//It's always just his place, or your place
//The gentlemen attributes & romanticism halts after Date #1
//He breaks plans (last minute, unannounced)
//He tries to make plans with you (last minute, unannounced)
//He can't talk about how he feels for you or refuses to
//He hasn't called/texted you within a COUPLE days of your date (someone who is truly interested doesn't follow that rule anyway)
//Late night wake up calls/texts wanting to see you
//He brings up an EX during your date
//He compares you to an EX
//Attempts to sleep with you on Date #1 (with no advances from you)
//Easily picks a fight with you
//Plays the tit-for-tat game
//Is easily offended by your opinions
//Doesn't value your opinions
//Doesn't open doors for you (This is subject to his values growing up, and level of respect he has for women in general)
//He answers his phone frequently during a date (If it's emergency, there is voicemail for a reason)
//Has no respect for your values (Abstinence, religion, etc)
//Only talks about himself
//Doesn't make time to see you
//Beats around the bush of meeting your parents or you meeting his (after a respectable time frame)
//Doesn't make an effort to get to know your likes/interests/hobbies
//He has an eye for other women when he's with you
//It's always his 'boys' before you (this 'phase' should have ended if he's truly looking for a relationship)
//He refuses to label you (as his girlfriend/exclusively dating)
//He doesn't include you in group settings
//He's very secret about his life when he's not with you
//Walks ahead or behind you and not next to you
//He's open about sleeping with other women & previous sex life (without your consent of discussion)
//He refuses to abandon his previous relationship (Sees an Ex(s) off and on between seeing you)
//He still stays in contact with his previous relationships (stays in contact with an Ex – 'friends' or not)
//He wants to 'go dutch' more than one time
//He is always reluctant for paying for a date (let's the check sit, and sit, and sit)
//Asks if you can pay for the date (In moderation)/Tells you to pay for the date
//He says he's getting divorced, but it never happens
//He says he doesn't want commitment
//6 months to a year of 'Taking things slow' means he doesn't want a commitment
---
Before I got married, dating this way made me learn who was actually interested in being with me – not for a hookup, companionship or rebound. And if there's anything else I learned: if you're quick on your feet to first notice any of these signs, you'll save yourself not only heartache but wasted time spent on someone who had no intent to invest in you in the first place.
Bottom line of any dating experience or relationship: A guy will make time for you (to keep you), go out of his way to show you respect, and let you know his feelings for you if he is truly interested. A guy who is truly interested, will never give you any reason to doubt his intentions.